Raleigh Brewing Company
Tuesdays @ 6 PM from Raleigh Brewing Company at:
3709 Neil St, Raleigh, NC 27607
One of Raleigh's most beloved group rides— hosted primarily by Raleigh Cycling Club (A group), this ride is 23(ish) miles around the heart of Raleigh.
"A" group is a 23 mile semi-drop ride ~21+ mph average
"B" and "C" groups have similar routes, often with shorter distances.
Write you name down before the ride to participate in the free raffle!
(Look for the blue bucket) $25(ish) gift card raffle to RBC
Winner will be announced at 7:30pm on the chalkboard inside the brewery.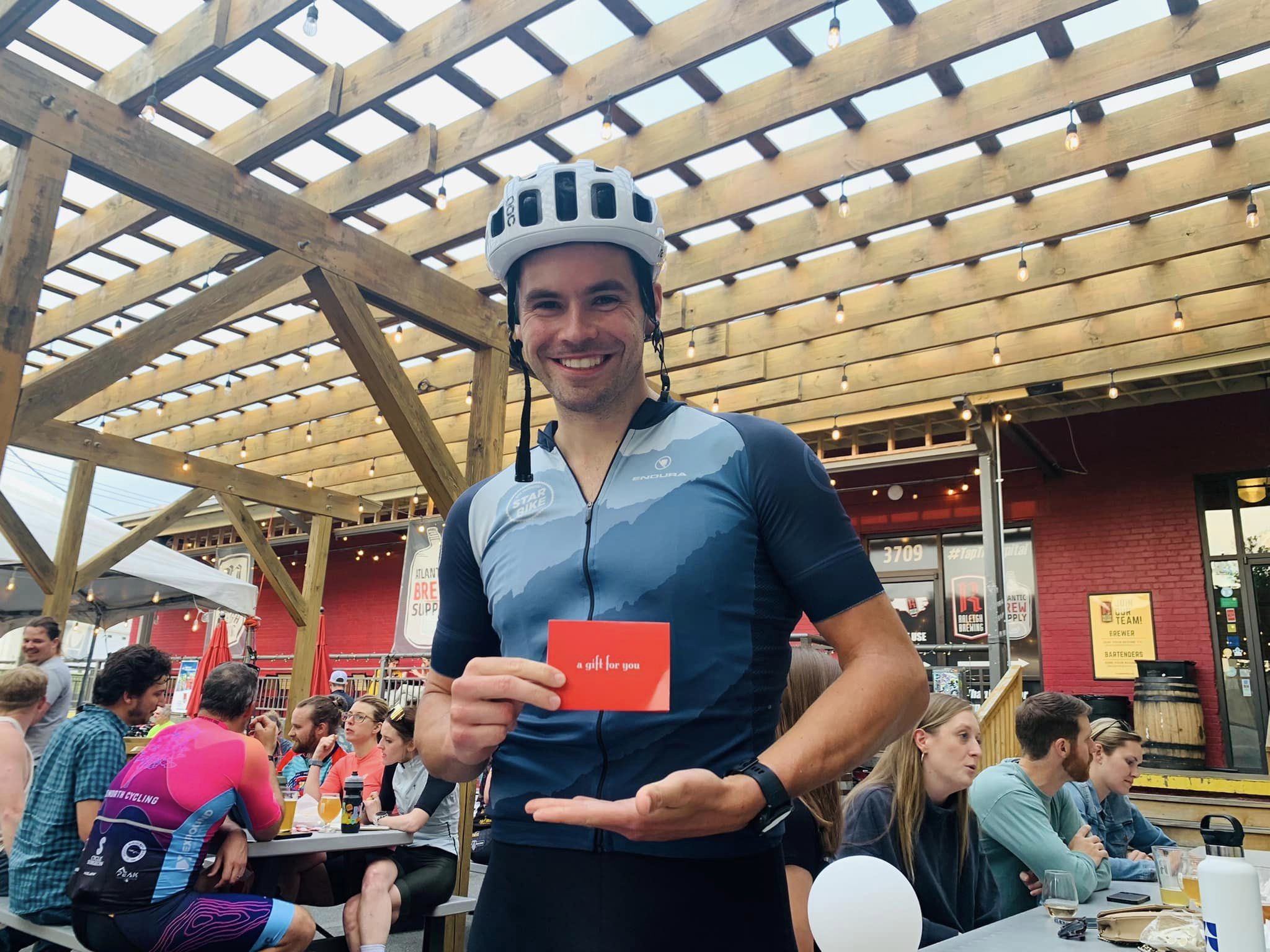 While there is usually a food truck outside of RBC on Tuesdays, the ride's namesake "Taco Tuesday" would incentivise at least one trip to Gym Tacos next door. There's no shame in repeat business to Gym Tacos 😉
For those brave souls with bright lights & winter gear, this ride doesn't tend to stop for daylight savings time or winter months.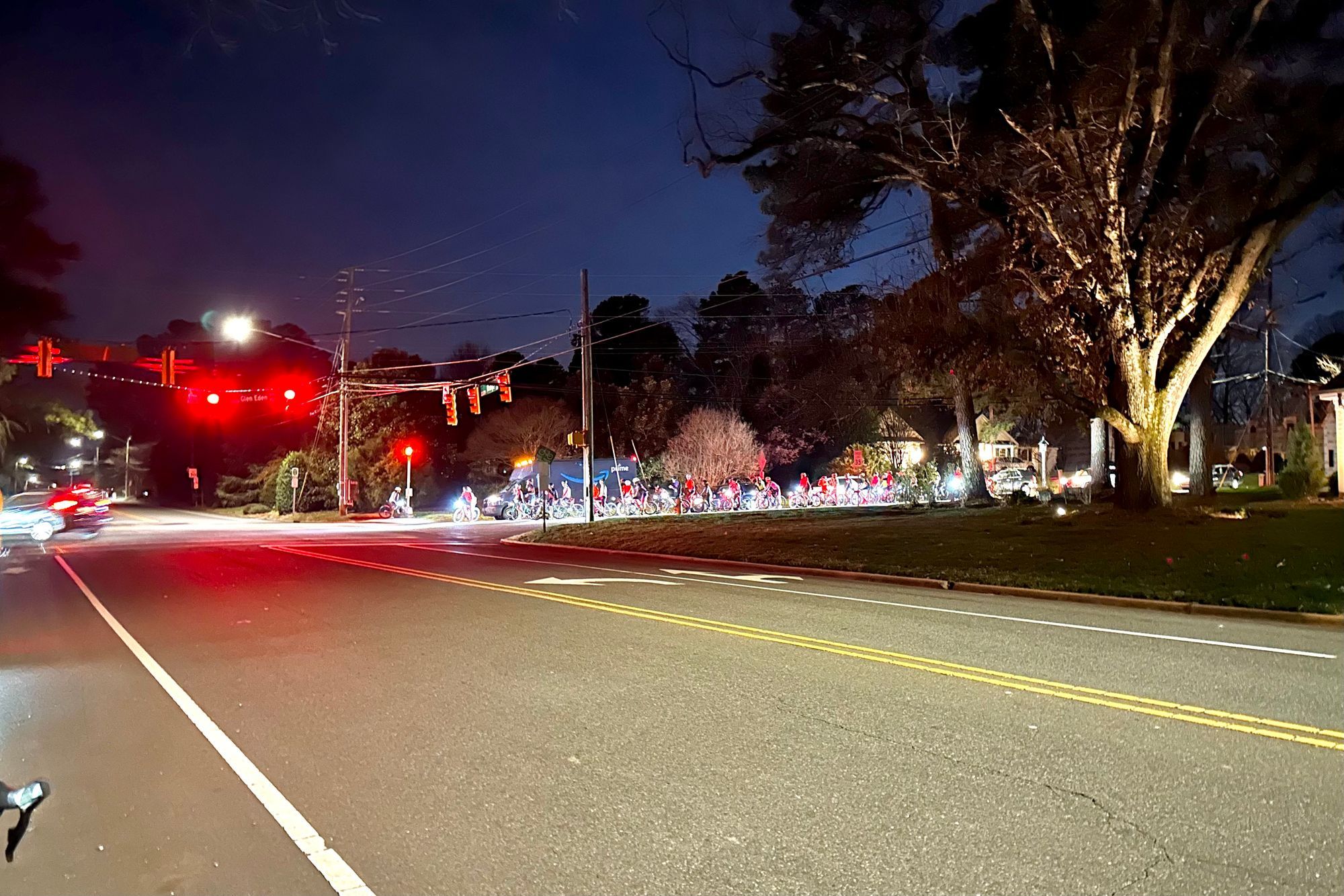 This ride does have a facebook event hosted by Raleigh Brewing Company. This one is specifically for a ride in October: https://www.facebook.com/events/894576181851813/894576261851805?active_tab=about
Routes
C Group
---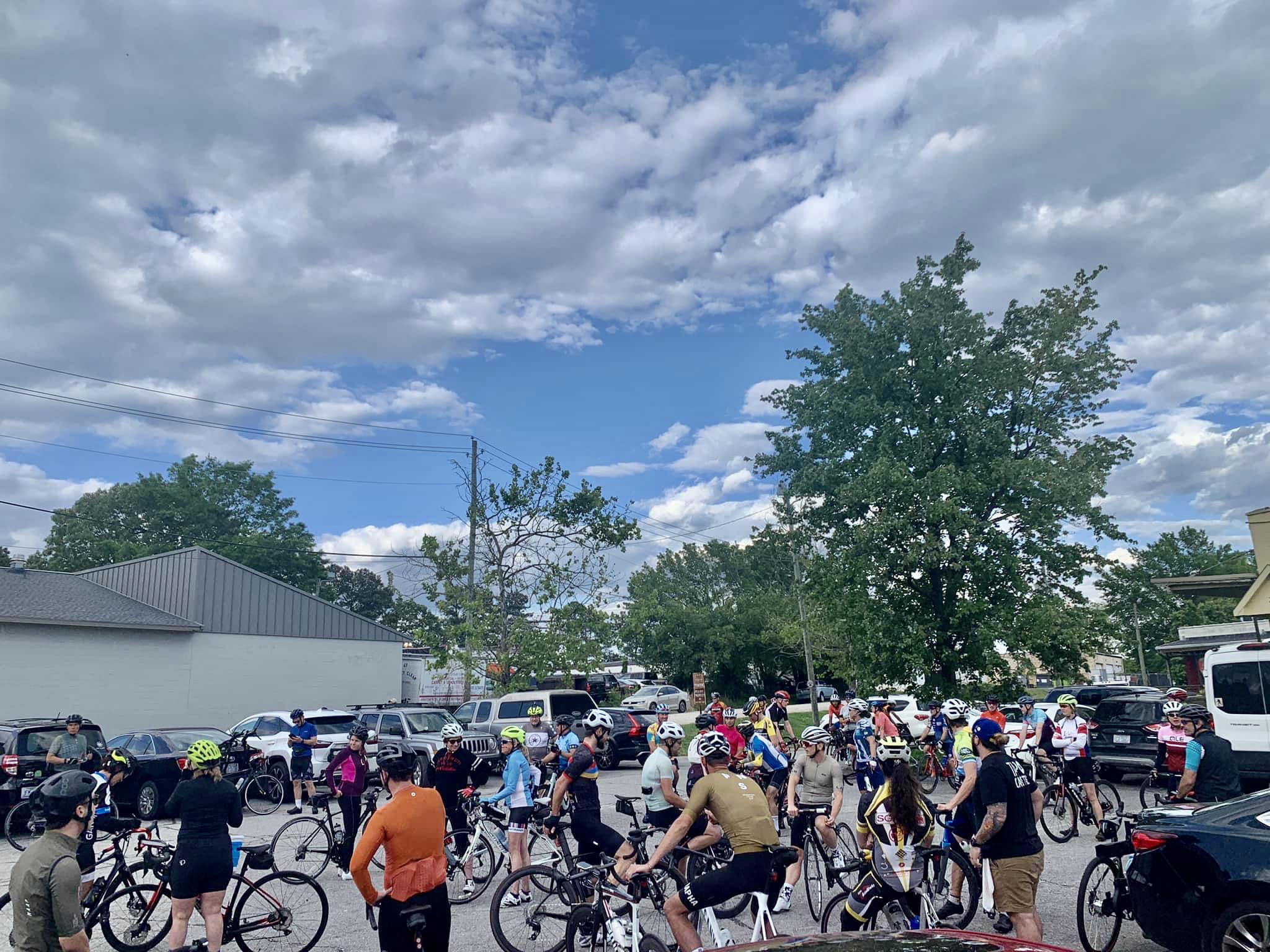 ---
This post is part of an ongoing effort to document all of the group rides around Raleigh and surrounding areas. This calendar will be updated with all of the group rides we have information on, wether we've blogged about it (yet) or not:
https://calendar.google.com/calendar/embed?src=c_7ec53e1e22de9bf638c062218c170a02d64170fc3727dd8949878b5fac69a03b%40group.calendar.google.com&ctz=America%2FNew_York
Find even more groups rides and race calendars, check out our Calendars page.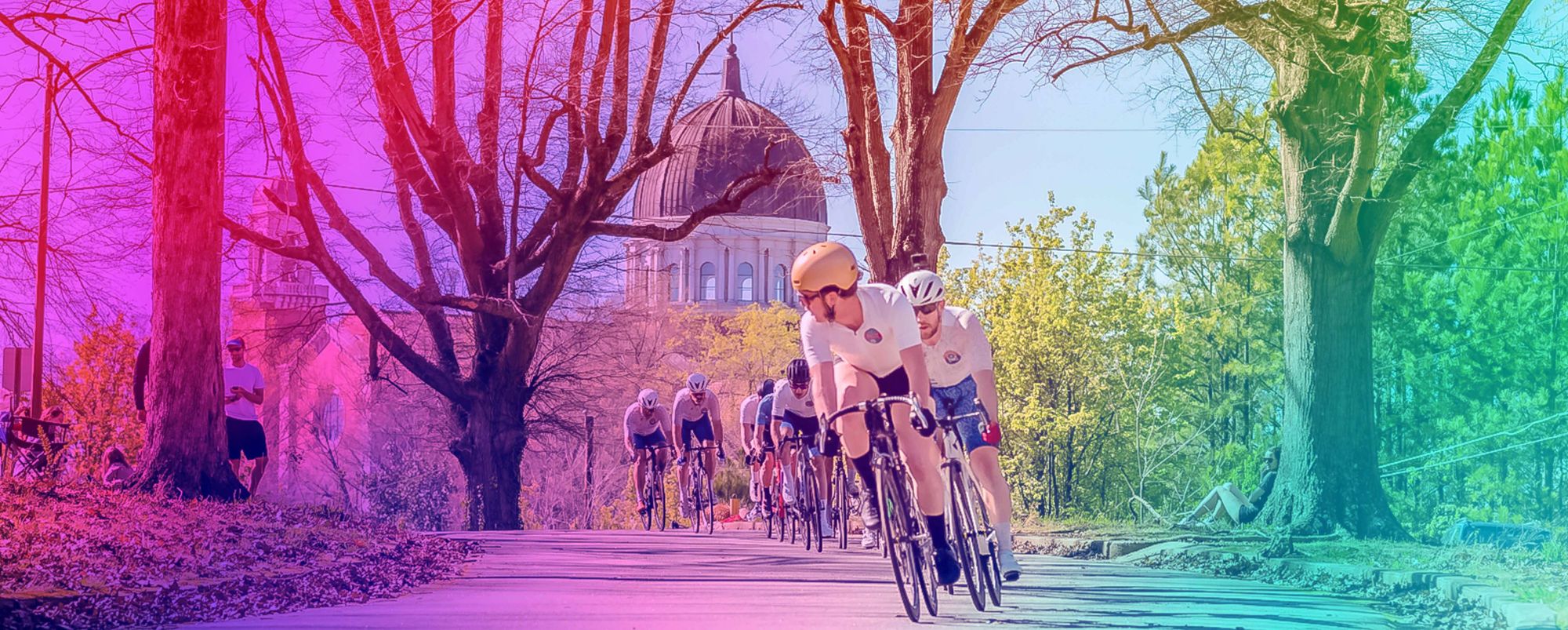 ---
If you attend or host a group ride that is not on our Raleigh Group Rides calendar, or if you know of a criterium within 150(ish) miles of Raleigh, North Carolina but you don't see it on our Raleigh Crit Racing calendar, send us the ride/race details to: [email protected]
If you've found this site helpful, please consider donating to help bring criterium racing to Raleigh, NC.
Thank you 💕