Clean bikes are so hot right now.
You know what's super fun and free? Watching criterium racing LIVE in Winston Salem at the 10th anniversary of Gears ⚙️ & Guitars 🎸 on August 5th, 2023. Sure, it costs money to race, but the concert (yes, live music!) is free in the middle of Bailey Park and, in case you hadn't heard, the science is in— the louder the cheering from your cycling friends and teammates, the faster you race. Don't let your teammates ride alone 🥲 Cheer them on! 🥳 Yell at them with love 💘 After all, doc says it makes them race 🚲 faster, swear ✌
and now, more free bike stuff ...
---
TLC For Bikes
Monthly Repair Class
When: 7:00 PM - 8:00 PM on Wednesday, August 2nd, 2023
Where: TLC For Bikes at 8480 Honeycutt Rd #126, Raleigh, NC 27615
This happens every first Wednesday of the month!
Bring a bike and Gary Smith will be there to help you work on what you need to learn, on the bike you brought.
---
Oak City Cycling
Free Basic Maintenance Class (Sign up!)
When: 7:00 PM - 9:00 PM on Wednesday, August 9th, 2023
Where: Oak City Cycling at 707 N Person St, Raleigh, NC 27604
This happens every second Wednesday of the month!
Attendance is limited, please only sign up if you plan to attend. Sign up here:
https://www.eventbrite.com/o/oak-city-cycling-29360370939?s=135462341
Learn these things:
Basic bike anatomy
How to change a flat
How to clean & lubricate your chain
These are typically the only topics covered in this class. If you'd like to learn more, keep an eye out for their Intermediate Maintenance Class (also free!).
WHAT TO BRING: Bring a bike! You'll get to practice changing out a tube & chain maintenance during class. If you can't get it here, no worries! A bike will be provided for you.
If you sign up and cannot attend, PLEASE let them know. Space is limited and someone else can take your spot!
Learn more at http://www.oakcitycycling.com
---
Raleigh Community Kickstand
Community Bike Repair Day
When: 1:00 PM - 3:00 PM on Saturday, August 12th, 2023
Where: Oak City Cares at 1430 South Wilmington Street, Raleigh, NC 27603
RCK host a repair event at OCC every 2nd Saturday of the month!
The Raleigh Community Kickstand (RCK) is an all-volunteer, non-profit community bicycle cooperative project located in Raleigh, NC and established in 2017. They work closely with Oak City Cares (OCC), a homeless resource center located south of downtown, to provide bike repairs and teach maintenance skills to those who are homeless or at risk of homelessness. They also work with the city, local cycling shops, cycling non-profits, and other organizations and individuals to collect resources and skills focused on addressing a need in our community— safe, reliable, self-sufficient transportation.
Their motto is simple: fix, teach, give. They fix/replace brakes, clean chains/drivetrains, tune shifters, fix flats, and make other minor adjustments. In addition, the group accepts donated bikes, which they repair and donate to members of the OCC community to provide safe and reliable transportation.
This is an excellent opportunity for experienced bike mechanics to lend a hand and make a positive impact in the community. Please note that this event is not for bike servicing or repairs of participants' personal bikes; it is focused on helping Raleigh Community Kickstand and Oak City Cares' client base.
While bringing your own tools and repair stands is not necessary, it is encouraged. Let's work together to make a difference!
Register to be a mechanic: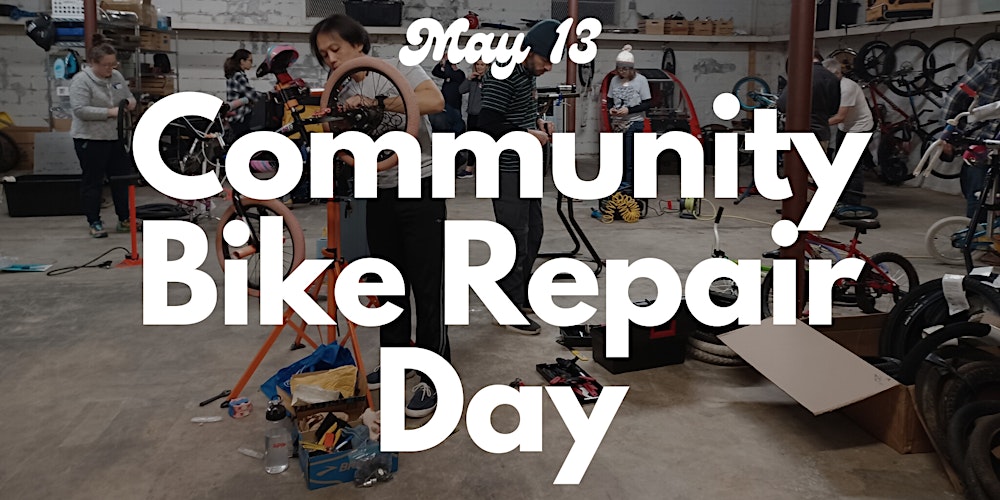 Learn more at https://oakcitycares.org/
and even more at https://raleighcommunitykickstand.org